valentine's romance in 5 simple steps
Sandy Hinchliffe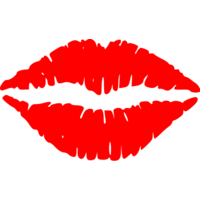 Ok, this blog is titled in such a way to attract a guy's attention, I make no apologies for it. Most guys find us girls complicated and mysterious enough, there are somethings that just need to made simple and in the end, we ladies are going to benefit :)
Whether you have been secretly admiring someone from a distance or married for 30+ years Valentine's day is a great day to stand up and make a statement. Now I cannot give 100% assurance of success however even just any one of the following steps will score you brownie points if nothing else!
1. The first step is to think ahead and plan to do something on Valentine's Day. It is on Thursday the 14th of Feb 2019 so set a reminder on your phone, write a note in your diary, "lock it in Eddie". Now what you plan will be totally dependent on the stage of your relationship but book something! Dinner, a movie, a flower delivery, buy a gift, the worst thing you can do is do nothing! Regardless of their "apparent" level of interest every woman in Australia knows when Valentine's day is and secretly they hope you will remember.
2. The second step is to make your planned activity a surprise. Sometimes this is difficult, you might have to arrange a baby sitter and there might conflicting schedules that you need to work around. But even if you cannot keep the whole thing a secret keep at least one surprise up your sleeve, flowers (red roses of course), chocolates, a gift, surprises are good on Valentine's day.
3. The third step is to do something memorable. A walk along one of our beautiful Perth beaches in the moonlight, sing her a serenade (only if it will be remembered for the right reasons!) Perhaps try a new restaurant in Joondalup or Mindarie, or simply have flowers delivered to her place of work, making memories is a very romantic thing to do.
4. The fourth step is to make sure you make her smile and laugh. If you have taken the first 3 steps this one will be easy, a woman who has been surprised by a memorable event will not need much coaxing to smile, she will be beaming!
5. The fifth step, well we have done alright if you have made it this far, but this next step might be the hardest. I don't mean it in a condescending way so don't get me wrong, I just don't want you to undo all the good work you have done so far. The fifth step, be a gentleman, put her needs before your own, be generous with your words, and listen to her intently.
If you do all this and if it is not the most romantic Valentine's day ever I will be surprised!
Of course, if this is all a bit too hard just call me and we can plan a memorable surprise to have your loved one smiling!
Thinking about you is a florist in Joondalup and Wanneroo helping put romance into relationships.
---
---