the year before 2020
Sandy Hinchliffe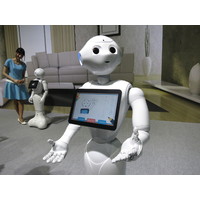 When I was growing up the idea of living in the year 2020 seemed quite out of this world. SciFi Movies gave us imagines of intergalactic travel, robot helpers and hover cars. That would indicate that this year, 2019, we have a lot of work to do!
While these ideas still generate feelings of wonder, as I get older I also think about a simpler life without gadgets and gismos. I just get so much more enjoyment from spending time with friends, watching the sun set, or walking around Lake Joondalup. I love to look up at the stars at night, marvel at the vast universe and admire the creator and his creation. Quite honestly I appreciate the natural world more than the creations of man, not that the creations of man aren't impressive, but because they are a product of a "complicated" world, and in my book "complicated" is less attractive.
So what does 2019 have install for you? Will it be a mad complicated rush from January to December? Or do you have something different in mind? Will you take the time to celebrate the journey of life?
I want to take time to smell the roses, celebrate friendships and enjoy life. I hope whatever it is that you seek this year you will find.
Thinking about you is a florist in Joondalup that delivers flowers to the northern suburbs of Perth.
---
---