Personalised online shopping service
Sandy Hinchliffe > 1 December 2018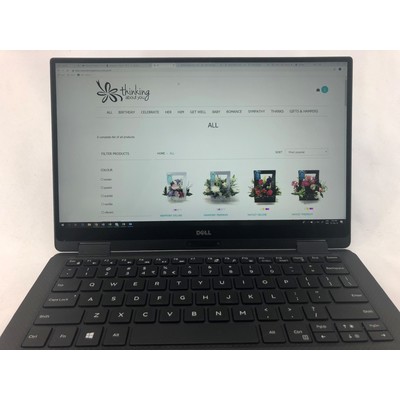 Personalised online shopping service? Sounds like an oxymoron doesn't it!
Not all of us like shopping online, but there is no denying the convenience of being able to shop when it suits you, browsing 24x7, while sitting on the lounge, or while on the train, on your mobile phone or other device. Convenience is so important in our "time poor" world.
It is cool to be able to compare prices and special offers in a structured format according to our criteria, we have so much information available to us in cyberspace. Price is always important but many times we struggle to put our confidence in technology that only uses the logic of numbers to make suggestions, gifting flowers is about conveying our emotions and feels. The visual aspect of seeing bouquets pictured online really helps, but often we would rather speak to a person, convey our ideas and listen to see if what we want is understood.
You might ask if a particular flower is in season, you might want to know if we can add a particular colour to the arrangement. Perhaps your occasion is a little out of the ordinary, requires a little innovation, or creative licence.
Fortunately, at "thinking about you" we provide the best of both worlds, all of the benefits of online shopping for those who want browse, along with all of the benefits of personal service. Our hours are 8AM to 6PM Monday to Friday and 8AM to 12 Noon on Saturdays, so there is plenty of time to ring us and speak directly to our florists with your questions or special requests. You can text or email as well, but the really personal part of our service comes after you place your order.
Regardless of which method you use to place your order we treat every order with the same care and diligence, the same quality processes and the same communication plan. When we deliver your beautiful floral gift, we will provide you the sender with a photograph of the exact arrangement as delivered. You will not need to guess or wonder, you will know.
Thinking about you is a florist in Joondalup and Wanneroo delivering beautiful flowers throughout the northern suburbs of Perth. Call us on 0410011044 or browse www.thinkingaboutyou.com.au
---
---