3 things your florist is looking for
Sandy Hinchliffe > 6 March 2018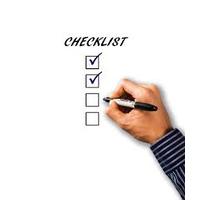 3 pieces of information that will help guide your florist to produce something wonderful
When placing an order for flowers, there are 3 things that your florist is looking for aside from the obviously delivery details. Name, Address, Delivery date, Delivery are all essential, however in terms of information that help guide them creatively, a florist is also keen to know:
The budget - it is possible to be creative on a budget, however to keep the cost down a florist will need to carefully select the hero piece of the arrangement or bouquet.
The occasion - the usual giveaway is the message on the card, however some people like to be more cryptic with their messages. We provide a "notes to florist" field so that you can convey your message as you like and still provide your florist details of the occasion.
The person - do you know their preferences, their likes or their dislikes? Guiding your florist (in the notes to florist) will help a good arrangement become a great arrangement.
So there you have it, 3 pieces of information that will help guide your florist to produce something wonderful.
Thinking about you is a florist in Joondalup & Wanneroo, helping to create memorable moments. Call us on 0410425760 or browse our range of flowers and gifts here.
---
---